More in this section
CREO 2015: Ignite
Latin for "to make, create, produce," CREO is an annual celebration of creativity from Mount Mary University's School of Arts & Design showcasing student work from the fashion, fine art, graphic design and interior design programs.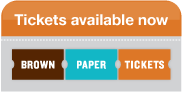 Friday, May 8, 2015 | Buy Tickets
Harley-Davidson Museum
400 W. Canal Street, Milwaukee
(414) 258-4810 x391 | mmu-creo@mtmary.edu
#CREO (CREO gets social! See the event as it unfolded.)

View the 2014 show in its entirety on YouTube.
This live, New York-style runway production staged in the Harley-Davidson Museum's urban, chic Garage is planned and produced by Mount Mary University fashion students with assistance from Milwaukee's best production professionals. View the Awards and Honors page for more information.
The theme for 2015 is "Ignite." A simple spark ignites an idea fueling an evolution.

This art and design gallery exhibit showcases the talents of students in the fine arts, graphic and interior design programs at Mount Mary University. Artistic, up-cycled furniture items created by interior design students will also be on display as part of the SustainTABLE CHAIRity silent auction supporting the students' community service initiatives. View the Awards and Honors page for more information.

Enjoy lunch at the Wisconsin Club with the Friends of Fashion, shuttle service to the CREO event at Harley-Davidson Museum and a reserved ticket to the 1:30 p.m. Student Designer Fashion Show.
11:00 a.m., $80

Enjoy hors d'oeuvres, cocktails and a reserved ticket to the Student Designer Fashion Show.
6:15 p.m. - 7:45 p.m.
$30 (includes a reserved ticket to the 5:30 p.m. show)
$40 (includes a reserved ticket to the 8:00 p.m. show)

Love what you see? Make a tax-deductible gift toward scholarships that support a diverse community of learners. Select "other" and type in "Arts & Design."
Media Response to the 2014 Show


"Students at Mount Mary University are taking their expertise in fashion to the professional level"—Jessob Reisbeck, Fox 6
"There's something captivating about seeing an entire show come together because of the hard work and talent of students who have their finger on the pulse"– Katie Kochelek, M Magazine


"Leading the pack are Mount Mary's student designers who annually take to the runway to showcase their collections"— Clare Hanan, Milwaukee Magazine


"It's a really big production, it's pretty impressive because it's all put on by students at Mount Mary University" –Laura Langemo, Fox 6



A look back at CREO 2013
More than 1400 guests enjoyed CREO 2013. See highlights from the 2013 show on YouTube and on Facebook and check out the news coverage from these community news sources.